| | |
| --- | --- |
| | The focus was firmly on action in July as The Energy and Resources Institute (TERI) brought out vital discussion papers, reports and models that explain, draw pathways and create solutions that aid to counter and adapt to the effects of climate change and make the living environment more sustainable. |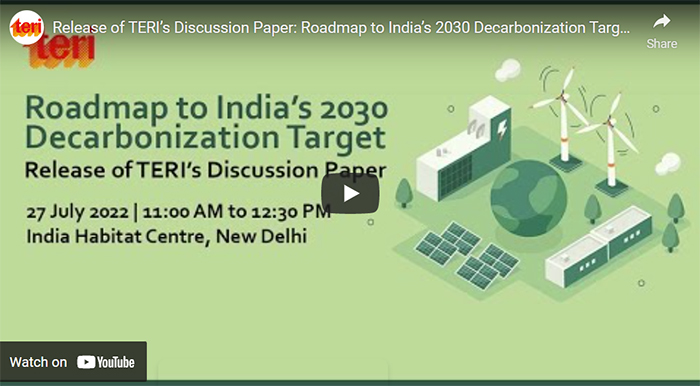 With four of the five clean energy transition goals announced by India at Glasgow set for 2030, TERI released a roadmap charting the feasible pathways to achieving the ambitious decarbonisation targets on July 27.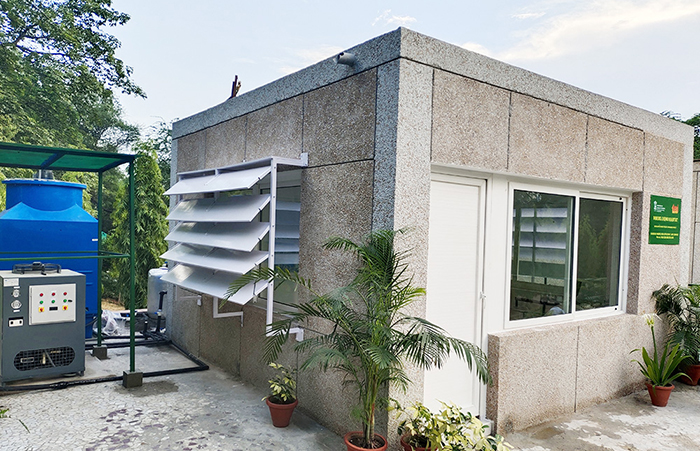 TERI inaugurated the 'Model Demo Habitat' developed with support from the Ministry of Science and Technology at its Gwal Pahari campus on July 13. The 'Model Demo Habitat' will offer smart external shading products, as well as a low-energy radiant slab cooling mechanism to grant better thermal comfort and energy efficiency to residential and commercial buildings in India.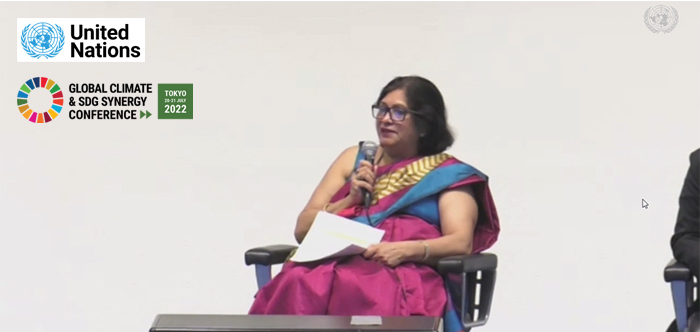 Dr Vibha Dhawan, Director General, TERI, was a panel discussant at the UN Global Climate and SDG Synergy Conference in Tokyo at a session on 'Raising ambition on climate action and SDGs'.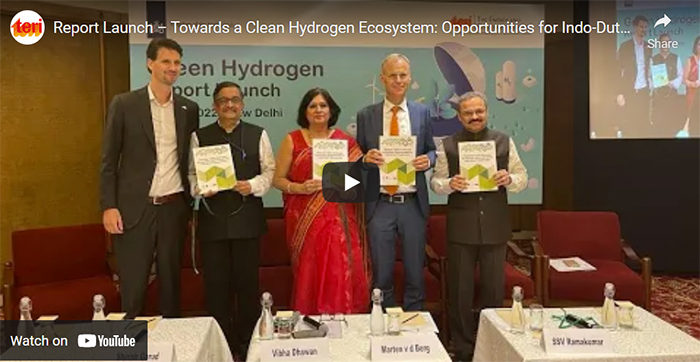 TERI launched a report on 'Towards a Clean Hydrogen Ecosystem: Opportunities for Indo-Dutch Cooperation' on July 8, in association with the Innovation Network and the Netherland Embassy. The report provides an overview of the current and future scenario of generation, supply, storage, handling, and demand for hydrogen in India.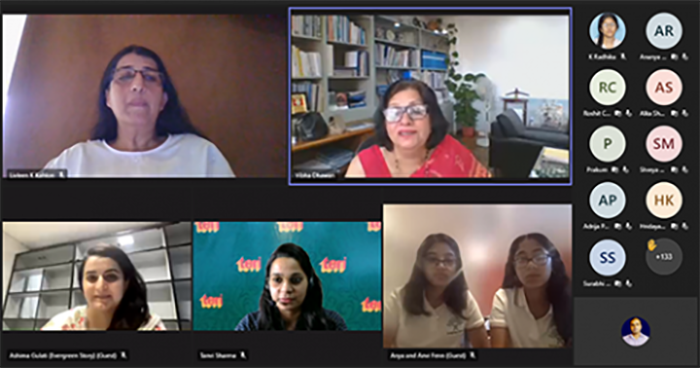 TERI along with the sustainable audio storytelling platform Evergreen Story organized a virtual launch of the Future Climate Leaders Program on July 8. Under the program, TERI aims to equip youth with the knowledge, skills, and tools for measurable carbon reduction and lead sustainable lifestyles while inspiring them to find local solutions to the global problem of climate change.


TERI presents Water Sustainability Awards 2022. A one-of-its-kind recognition, it acknowledges and felicitates efforts toward the Sustainable Development Goal on clean water and sanitation. Registrations for the awards are open till September 30, 2022.


The latest edition of Green Olympiad is open for registrations. The MCQ-based examination is aimed at mainstreaming sustainable development and enhancing knowledge on climate change and other issues among the youth. Registrations are open till August 31, 2022.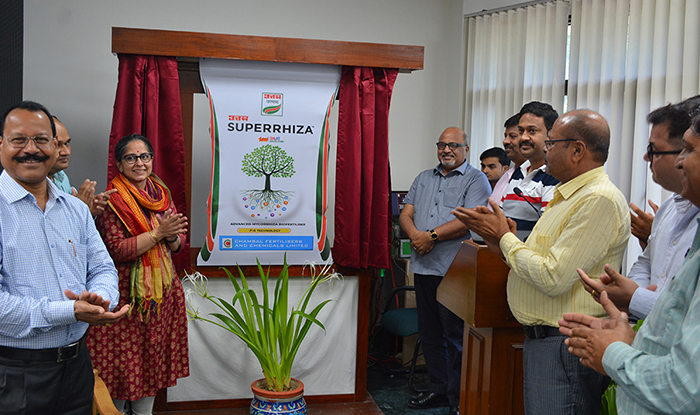 Partnering exclusively with TERI, Chambal Fertilizers and Chemicals Limited (CFCL) launched their first advanced mycorrhizal biofertilizer product - "Uttam Superrhiza". The biofertilizer aims to deliver soil nutrients more effectively to a wide variety of plants, across different types of soils and respond to drastic changes in climates thereby contributing towards sustainability in agriculture and combating changing climate and environment.


TERI School of Advanced Studies is offering a high-impact seminar on 'An Introduction to Venture Capital, ESG Investing and Sustainability' in collaboration with Viney Sawhney, Professor, Harvard University from August 18-20, 2022 at The Oberoi Hotel- Nigiri Banquet Hall, New Delhi.
To register: https://bit.ly/3bDwz5m
For more details, please visit https://terisas.ac.in/vcapital/