| | |
| --- | --- |
| | Tolling the bells of Code Red, the World Environment Day served as a harsh reminder that we are running out of time for climate action. June at TERI saw renewed commitments to urgent and sustained climate action beginning with the curtain-raiser to the World Sustainable Development Summit which aimed to integrate sustainable development into the economic and development policies and practices. |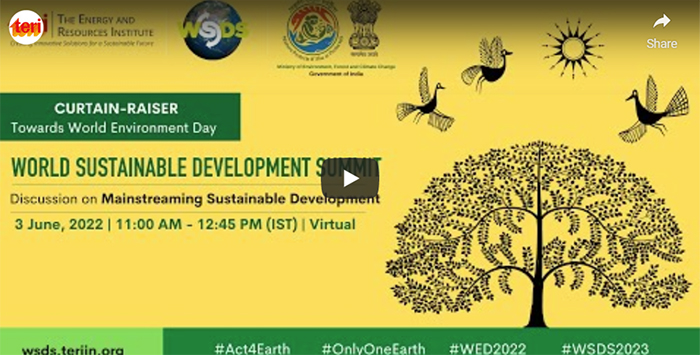 TERI organized the curtain-raiser to the 22nd edition of the World Sustainable Development Summit (WSDS) on June 3, 2022. TERI announced the umbrella theme of the upcoming edition of WSDS - Mainstreaming Sustainable Development and Climate Resilience for Collective Action. The curtain-raiser focused on perspectives and innovations for integrating and mainstreaming sustainable development and climate considerations across sectors.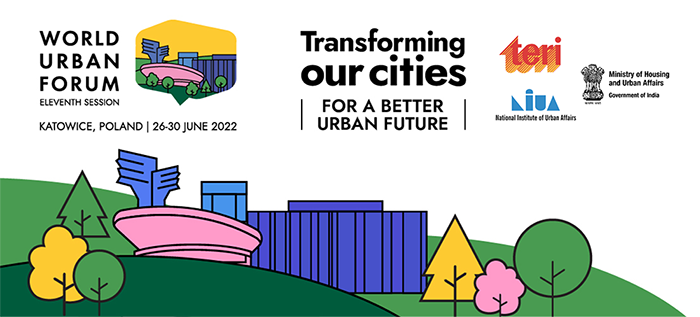 TERI organised multiple sessions at World Urban Forum's 11th edition from June 26 – 30, 2022 in Katowice, Poland. As part of the India pavilion hosted by the National Institute of Urban Affairs (NIUA), under the aegis of the Ministry of Housing and Urban Affairs (MoHUA), Government of India, TERI headed diverse panel discussions and interactive launch events covering themes of climate-resilient cities, green buildings, sustainable transport and other cutting-edge approaches towards building sustainable cities.
The World Urban Forum (WUF) is a premier global conference convened by the United Nations Human Settlements Programme (UN-Habitat) to exchange ideas and experiences on sustainable urbanization. The theme for this session of WUF is Transforming our Cities for a Better Urban Future.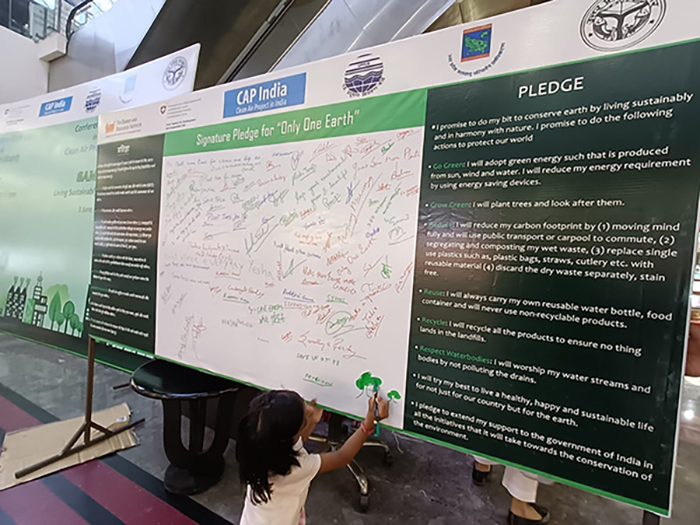 As a run-up to the Government of Uttar Pradesh's Conference of Panchayat, 2022, held on World Environment Day; TERI with the Swiss Agency for Development and Cooperation under the CAP India Project organized 'Samanvay' on June 3–4 under the theme 'Only One Earth, Living Sustainably in Harmony with Nature' to create awareness among residents of Lucknow on climate change, including air pollution, its impacts, and ways to mitigate it.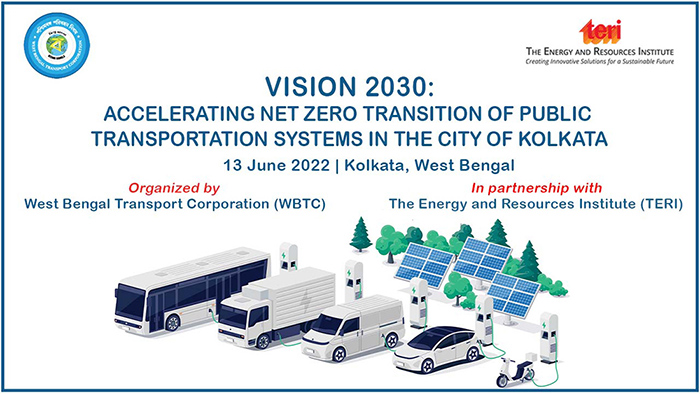 Given the transport sector's enormous contribution to greenhouse gas emissions, TERI, in partnership with the West Bengal Transport Corporation, organized an inception workshop to unlock potential opportunities for e-mobility transition in the state and to develop a long-term visionary roadmap for achieving net-zero emissions in Kolkata's public transportation by 2030.
Watch the Roundtable Discussion >>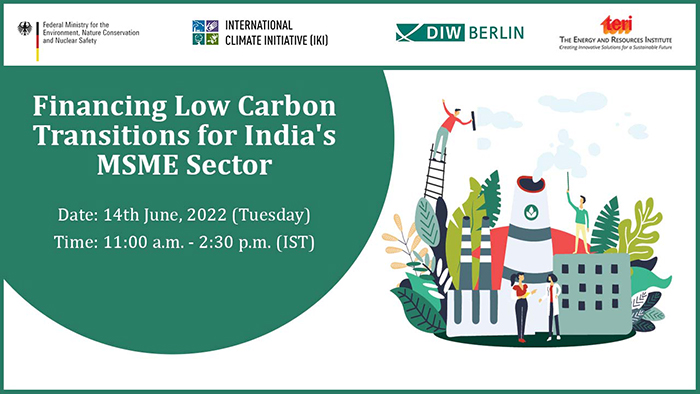 MSMEs share a complex two-way relationship with climate change where they contribute to it but are also disproportionately impacted by its impacts. The roundtable organised by TERI with IKI, DIW Berlin, and BMUV focused on the research questions of an upcoming TERI study that aims to address gaps in the literature where policies can converge to further a low carbon transition in MSMEs.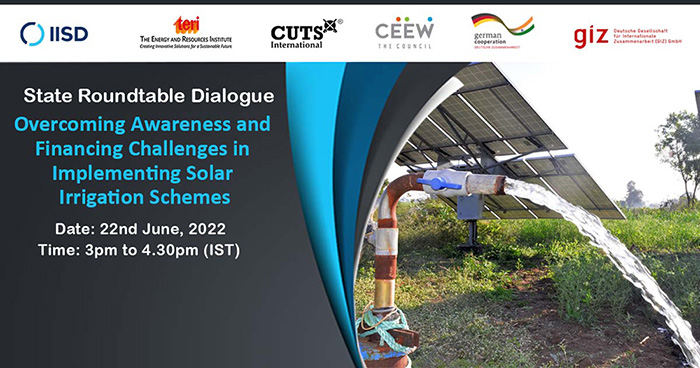 The expert-led virtual round table on 'Overcoming awareness and financing challenges in implementing solar irrigation schemes' underscored the ways to overcome key challenges and accelerate the sustainable deployment of solar pumps in India. Deliberations were followed by communication of exclusive findings from the recently published guidebook on standalone and grid-connected solar pumps.

SMEs should be given soft loans to go green: TERI chief



In her interaction with the Deccan Herald, Dr Vibha Dhawan, Director General, TERI discusses issues ranging from how people's perception of climate change has evolved and if enough money is available for adaptation and mitigation.




Just Energy Transition Partnership: Should India get on board?



The hurried adoption of the Just Energy Transition Partnership (JEPT) as a template for future NDC financing raises several questions. With JEPT set to get a nod from the G7 leadership, Mr RR Rashmi, Distinguished Fellow, TERI writes what this entails for countries like India.



With the successful completion of the first edition of the Water Sustainability Awards (WSA), TERI with support from the International Water Association, and the United Nations Development Programme will be opening the call for applications for WSA 2022 in July.

| | |
| --- | --- |
| | Green Shoots: A Change to Heal the Planet |