Coming as it is on the back of a series of extreme weather events across the globe, World Environment Day, to be observed with the poignant tagline – Only One Earth – aims to ring in a sense of urgency to our efforts to save the planet and ourselves.

To mark the most important day in the annual environment calendar, team TERI is bringing out 'Green Shoots' - a short video where researchers talk of an incremental yet incisive change that can impact the environment positively.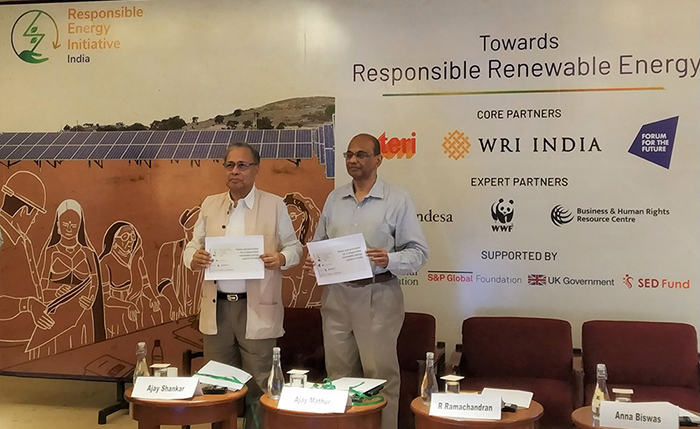 Launched by Dr Ajay Mathur, DG, International Solar Alliance along with Mr Ajay Shankar, Distinguished Fellow, TERI- the 'Vision and Principles' of the Responsible Energy Initiative aim to guide the actors working in the Renewable Energy value chain towards transitioning it to one that is socially just, inclusive, environmentally safe, and responsible.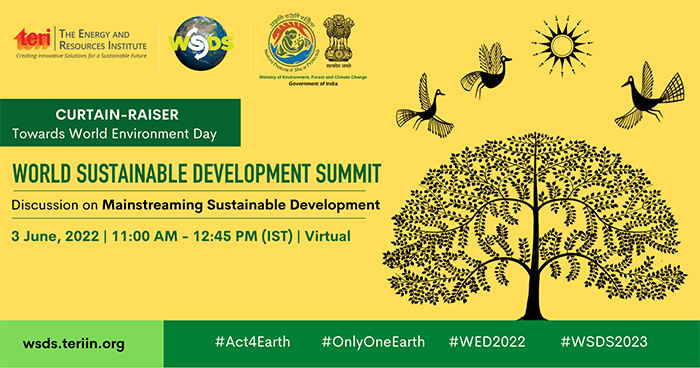 As we inch closer to World Environment Day, TERI is pleased to announce the curtain-raiser to the 22nd edition of the World Sustainable Development Summit. Focusing on 'Mainstreaming Sustainable Development' the curtain-raiser will set the ball rolling for a year-long series of deliverables including research and events leading up to the finale in February 2023.

TERI study on EV adoption: Deccan Herald




Karnataka may have been the first state to introduce an electric vehicle (EV) policy, but it is miles away from New Delhi and is likely to be overtaken by other states that are aggressively pushing for EV adoption and creating the necessary infrastructure.



| | | |
| --- | --- | --- |
| | | Microplastics are recognized as the main source of marine pollution. The plastic products and waste materials dumped in the Ganga eventually break down into microparticles and get transported downstream into the ocean in large quantities. This edition of the TerraGreen Cover Story talks about two recent studies that have revealed the high prevalence of microplastics in the Ganga River basin and the risks that this poses to the region's freshwater biodiversity. |
Copyright @ 2022 TERI
TERI (The Energy and Resources Institute), Darbari Seth Block, IHC Complex, Lodhi Road,
New Delhi - 110 003, INDIA
Tel. (+91 11) 2468 2100, Fax (+91 11) 2468 2144 and 2468 2145,
E-mail mailbox@teri.res.in