'GREEN BUILDINGS GAIN MOMENTUM IN INDIA'
INDIA THIRD BIENNIAL UPDATE REPORT
TO THE UNITED NATIONS FRAMEWORK CONVENTION ON CLIMATE CHANGE 2021,
MINISTRY OF ENVIRONMENT, FOREST AND CLIMATE CHANGE
TERI awarded to develop 'The State of Play for Circular Built Environment Report' by The United Nations One Planet Network Sustainable Buildings and Construction programme
Study on framing of building byelaws for development of civil areas in cantonments being carried out for the DGDE, Ministry of Defence, Government of India
Madhya Pradesh becomes 1st state to notify ECBC in two languages i.e. Hindi and English
Virtual stakeholder consultation held on Passive Solar Heated Building in Ladakh, India
Report on 'Water Sustainability Assessment of Chennai' launched
115 building material tested at MTCoE lab
| | |
| --- | --- |
| | STUDY ON TRANSITION TO CIRCULARITY IN THE BUILT ENVIRONMENT SECTOR IN ASIA |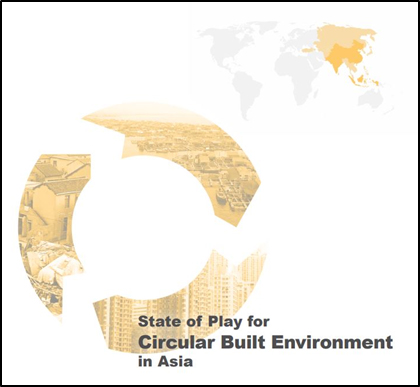 Sustainable Buildings Division, TERI has been awarded to develop 'The State of Play for Circular Built Environment Report' by The United Nations (UN) One Planet Network Sustainable Buildings and Construction programme.
The aim is to develop the relevant circularity recommendations and indicators for the built environment to build back better (post-covid 19 recovery) for 6 Asian countries.
| | |
| --- | --- |
| | STUDY ON REVISION OF GUIDELINES FOR FRAMING OF BUILDING BYELAWS BY CANTONMENT BOARDS |
Cantonments in India dates back to the year 1765, with the establishment of the first cantonment in Barrackpore. Over a period of over more than two centuries, these cantonments have witnessed significant changes. The governance of these cantonments has gradually shifted from a complete military control to a mixed structure with democratic elements while keeping in mind all security concerns. Over a span of last three decades, while the cities adjoining cantonments have witnessed rapid economic growth and urban transformation, similar economic development has not trickled down to the civil areas of the cantonments.

In order to develop these cantonments into modern townships in tune with the times and in pace with development in adjoining areas, TERI is carrying out a study for the DGDE, Ministry of Defence, Government of India on framing of suitable FSI/FAR and building byelaws for development of civil areas in cantonments. Visits to cantonments of Mhow, Ranikhet and Secunderabad has been conducted, including interaction with the CEO of the cantonment boards and other officials.
| | |
| --- | --- |
| | SUPPORTING PUBLIC POLICY COHERENCE |
| | |
| --- | --- |
| | STAKEHOLDER CONSULTATION FOR PROMOTION OF PASSIVE SOLAR HEATED BUILDING IN LADAKH, INDIA |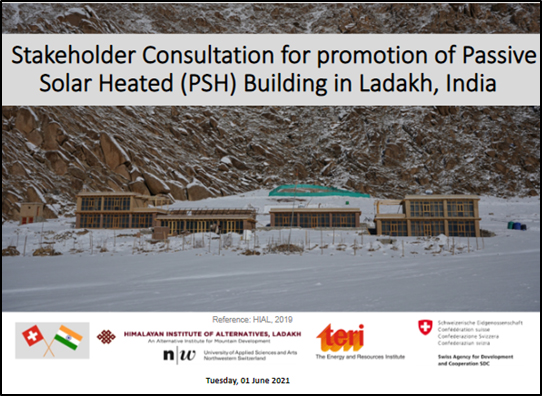 An online stakeholder consultation event for promotion of Passive Solar Heated (PSH) Building in Ladakh was conducted on 1st June 2021. Officials from Leh Development Authority and Municipal Committee joined the event.

The project is being carried out in partnership with Himalayan Institute of Alternatives, Ladakh (HIAL) and FHNW University of Applied Sciences and Arts Northwestern Switzerland. The project is sponsored by Swiss Development Corporation.
| | |
| --- | --- |
| | STUDY ON WATER SUSTAINABILITY ASSESSMENT OF CHENNAI METROPOLITAN AREA |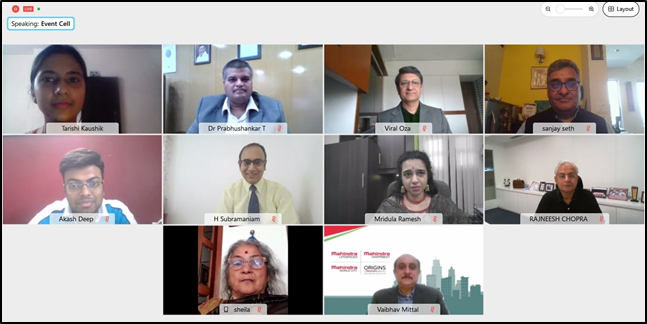 Mahindra Lifespaces (MLDL) and Sustainable Habitat Program, TERI jointly released a study on 'Water Sustainability Assessment of Chennai' on the occasion of 'World Environment Day'. This is the second report in the series which shows the water sustainability assessment of Chennai Metropolitan Area with study identifying potential risks associated with water governance, infrastructure and demand & supply and provide recommendations to mitigate the same.

A webinar was organised for the launch of the report and to share the findings of the study, emphasizing the need for sensitizing the end users on water conservation and its management. The event brought together stakeholders from various domains such as metropolitan boards, real estate developers, architects, engineers and researchers, to discuss the challenges and opportunities on water sustainability in Chennai.

Click here to download a copy of the Report
| | |
| --- | --- |
| | STRATEGIC PARTNERSHIPS AND COLLABORATION |
Sustainable Building (Delhi), TERI
Core 6C, Darbari Seth Block
India Habitat Centre, Lodhi Road
New Delhi – 110003
Email: sbmail@teri.res.in
Fax: 011-24339609
Tel: 011-24339606, 011-46444500