Dear Reader,

August was the month to celebrate TERI's long and illustrious history as a think tank engaged in the domains of climate change, energy and sustainable development. On TERI's Founders' Day on August 23, dignitaries, members of TERI Governing Council, and colleagues paid homage to the organisation's cherished founders at two separate events - The 21st Darbari Seth Memorial Lecture and the First Rajendra Kumar Pachauri Remembrance Event.
| | |
| --- | --- |
| | 21st Darbari Seth Memorial Lecture |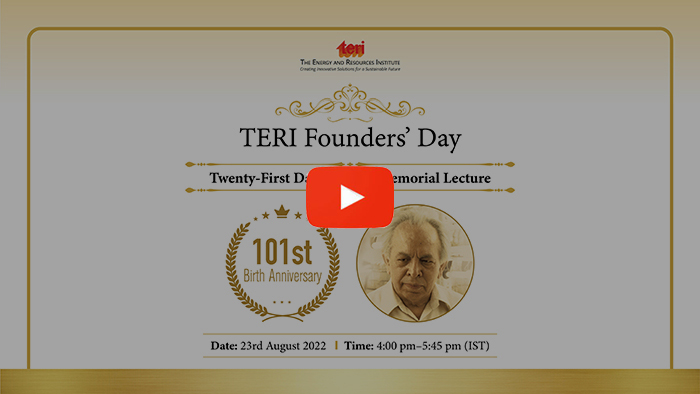 The 21st Darbari Seth Memorial Lecture was delivered by Dr Alka Mittal, Chairperson and Managing Director, Oil and Natural Gas Corporation Limited. She underscored the pivotal role TERI's founder and noted technocrat-industrialist Mr Darbari S Seth played in building the organisation.

"India is considered amongst those countries which are deeply vulnerable to climate impacts. Sustainable development pathway for any country including India is no longer possible without climate policy-making, coordinated efforts and decisive actions at the global and regional level," highlighted Dr Mittal in her lecture.

The Presidential Address was delivered by Mr Suman Bery, Vice Chairman, NITI Aayog, and he emphasized the need to think of decarbonisation as a development strategy. It is important for the pathway towards development through decarbonisation to factor in uncertainty and resilience, noted Mr Bery.

TERI colleagues who completed 20 and 10 years of service in the organization were felicitated during the event.

| | |
| --- | --- |
| | First Rajendra Kumar Pachauri Remembrance Event |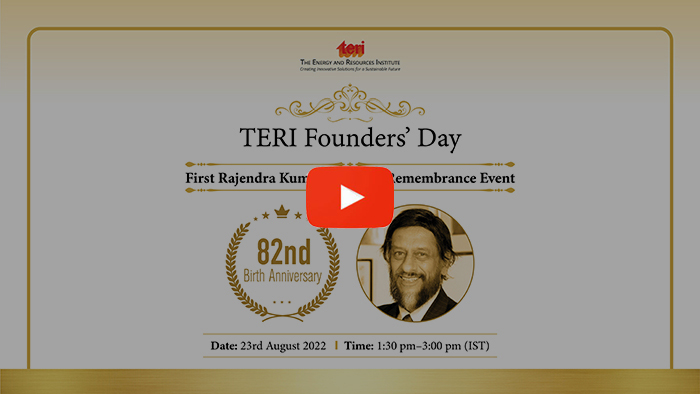 This Founders' Day also marked the First Rajendra Kumar Pachauri Remembrance Event. Organised in honour of his tireless commitment to shape TERI into a leading think tank in the sustainable development space, the event had dignitaries including Mr Nitin Desai, Chairman, TERI, reflect on the founder-director's notable contribution to the global discourse on climate action.

Dr Erik Solheim, Green Politician, Diplomat, and Peace Negotiator; Prof. Padmanabhan Balaram, Biochemist and Padma Bhushan awardee, and winner of TWAS prize; and Ms Philo Magdalene, Youth Mentor, Protect Our Planet (POP) Movement delivered special addresses at the event. Dr Saroj Pachauri, Distinguished Scholar, Population Council, recounted Dr Pachauri's long and enriching relationship with TERI and enabling its growth.

The Roll of Honour- TERI's acknowledgement of colleagues' hard work and outstanding contribution to the growth of the organization in the last financial year was presented during the event.

The Danish Minister for Development Cooperation & Nordic Cooperation, Mr. Flemming Møller Mortensen visited TERI's Gwal Pahari campus on August 13. During his visit he emphasized the need for greater synergies between TERI and Denmark in the fields of green and sustainable development.

Delhi: Industrial effluents behind Yamuna's heavy metal woes



"The heavy metals are toxic and non-degradable and have serious health effects on humans," stressed Dr Kanhaiya Lal, Associate Fellow, TERI, speaking with The Times of India on a new study by TERI highlighting that the source of toxic metals in the Yamuna River in Delhi is primarily of anthropogenic origin.



India's attempt to expand the scope of green energy initiatives



Speaking with the Business Standard, Mr AK Saxena, Senior Director, TERI, noted that the Green Open Access Rules, 2022, are a positive step towards meeting India's renewable energy target. However, he added that state distribution companies may find the new policy challenging.


Flaws in our emission reduction goals



In his op-ed published in the BusinessLine, Mr RR Rashmi, Distinguished Fellow, TERI, highlights how growing energy needs can be reconciled with decarbonisation of India's economy.



Why Delhi must invest in blue-green infrastructure



As green infrastructure gains traction, TERI researchers Dr Sonia Grover and Charu Bhanot on the need to make blue infrastructure an integral part of Delhi's sustainability plans. Opinion piece in The Hindustan Times.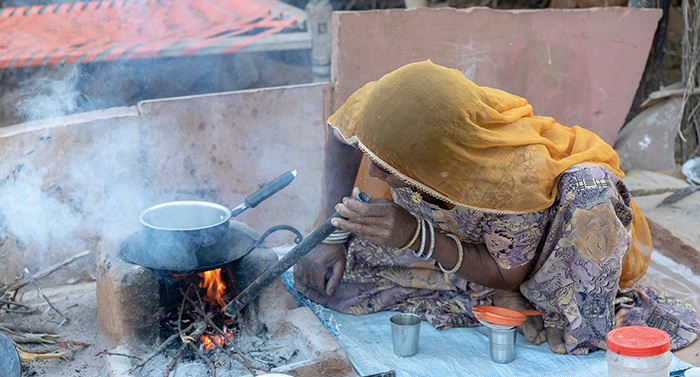 Air pollution impacts prevalence of anaemia. With every 10 µg m−3 increase in ambient PM2.5 exposure, the average anaemia prevalence among Indian women of reproductive age increases by 7.23% says the study published in Nature Sustainability by TERI researchers and other scholars. If India meets its recent clean air targets, anaemia prevalence among women of reproductive age will fall from 53% to 39.5%, taking 186 districts below the national target of 35%.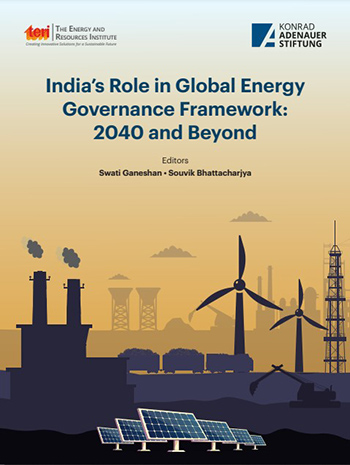 'India's Role in Global Energy Governance Framework: 2040 and Beyond' from TERI and Konrad Adenauer Stiftung India discusses the new paradigms, perspectives, and approaches shaping the global energy discourse regarding energy security.



Mr Sanjay Seth, Senior Director and Senior Fellow, has been inducted as a 'Member of Smart Surfaces Coalition (SSC) Steering Committee'. The coalition comprises 40 leading organizations including TERI that share the objective of making Smart Surfaces the urban design norm globally.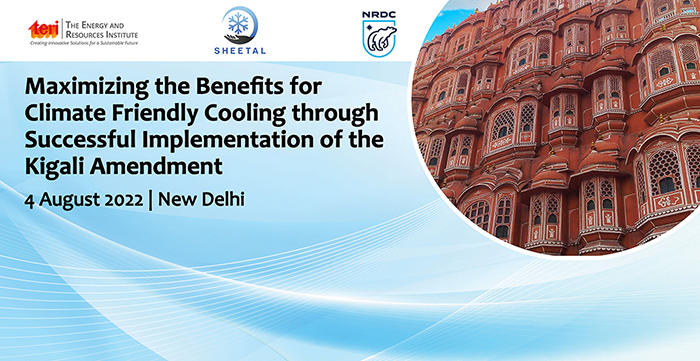 As part of the Sheetal Alliance, TERI organized a high-level brainstorming event with a cross-section of stakeholders, including the government, industry, academia, and financial institutions on the themes of future strategy for India to phase down HFCs, sustainable adoption of low GWP refrigerants in India's cooling sector and the role of energy-efficient equipment and buildings in India's efforts to meet the Kigali Amendment and ICAP targets.

The month of August saw TERI sign a number of MoUs including one with the JET Group to create a methodology for regenerative transitions in energy and resources. The MoU with REMC Ltd, a joint venture of the Ministry of Railway and RITES Ltd, aims at collaborative efforts on capacity building and development of renewable energy projects for the Indian Railways.