October 2021:
News,Views and Updates from TERI
Hello,

We hope that this edition of our newsletter finds you in good health. The global-level climate negotiations at COP26 in Glasgow are upon us. As the world comes together for perhaps the last chance to limit the global average temperature rise to 1.5°C, there is a need to hold serious discussions on urgent climate action, raising ambitions and cooperation. In a step towards furthering these discussions for meaningful actions at COP26, TERI organised a series of events and conferences. From the Adaptation Futures Conference to the National Conference on COP26 Charter of Actions, and the special session on "Youth, Science and Climate Action" we worked towards highlighting key themes and critical stakeholders in our fight against climate change.

In this edition of our Newsletter, we also bring to you our latest reports on decarbonising India's transport sector that suggest future pathways on policy and electric vehicle fronts, a policy brief on Emerging Role of Blue Finance in the Asia-Pacific Region, how targeted policies around stubble burning and paddy harvest can help combat air pollution, and the ways in which the emerging green building movement can help reduce carbon emissions in the construction sector.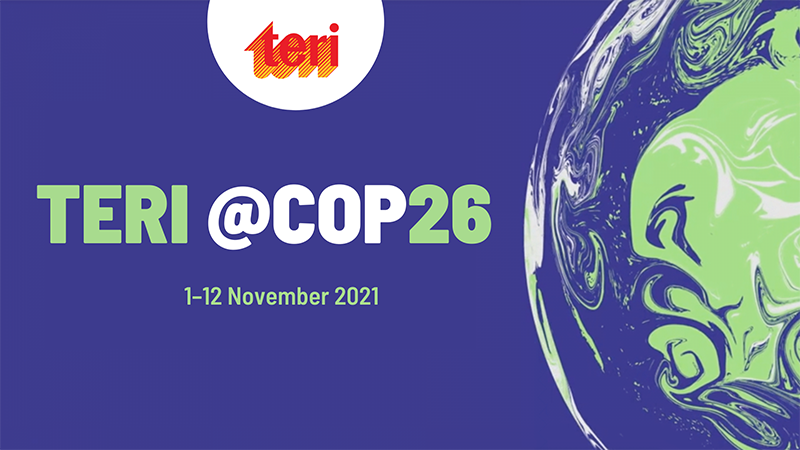 We are delighted to share with you that TERI, like previous years, will have a strong presence at the 26th Conference of Parties (COP26) under the United Nations Framework Convention on Climate Change being held from November 1–12, 2021 in Glasgow. We will be organising six events at COP26, of which three will be official UNFCCC side events under TERI, TERI School of Advanced Studies and GRIHA Council.

The crucial nature of this year's COP warrants collective global action, thus this year's COP aims to mobilize action on mitigation, adaptation and resilience, while simultaneously strengthening the narrative for better alignment with sustainable development goals.

| | |
| --- | --- |
| | Adaptation Futures Conference |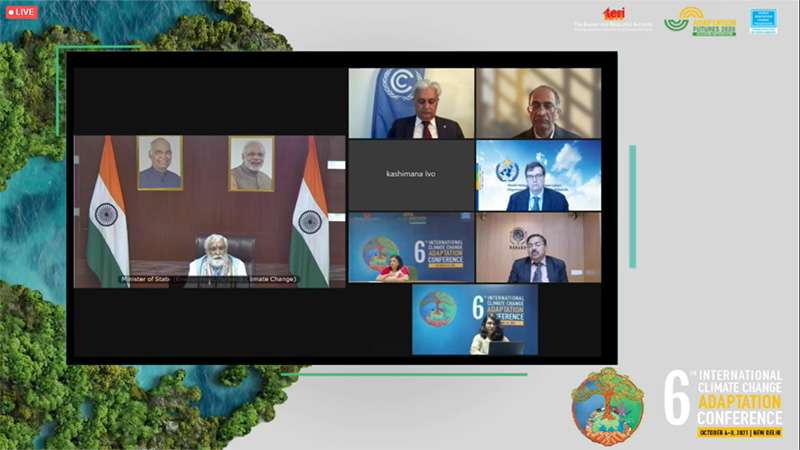 The week-long Adaptation Futures Conference organised by TERI with World Adaptation Science Programme saw high-level dignitaries across domains of science, policy, advocacy, civil societies, and more deliberate on issues and themes such as Climate Justice, Raising Ambition and Accelerating Adaptation Action, Youth & Climate Change, Adaptation Finance and Adaptation Research Alliance Agenda. Inaugurated on October 5, 2021 the Conference highlighted the urgency of climate adaptation actions and the need to raise climate ambition, a theme echoed throughout the length of the conference.

Watch the Inaugural Session on YouTube at: Adaptation Futures Conference

| | |
| --- | --- |
| | National Conference on COP26 Charter of Actions |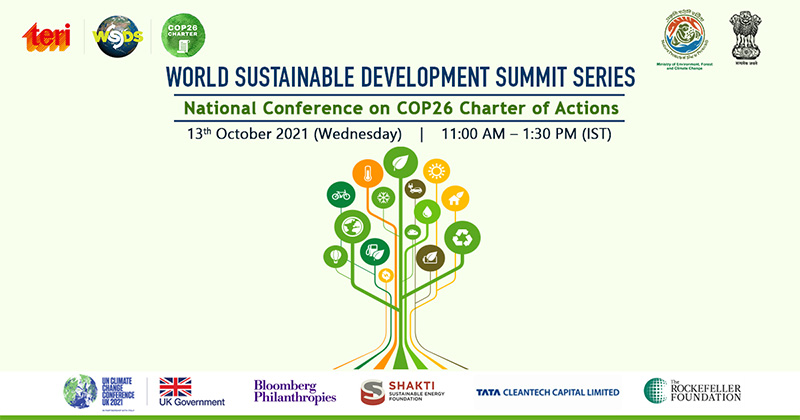 Given the importance of the upcoming Conference of Parties (COP) at Glasgow, TERI organized the National Conference on COP26 Charter of Actions virtually to disseminate the messages from the Charter. The discussions at the National Conference aimed at raising climate ambition at the national and global level. Shri Bhupender Yadav, Hon'ble Minister of Environment, Forest and Climate Change, Government of India, shared a video message during the event. The COP26 Charter of Actions will be launched at an official UNFCCC side event by TERI in Glasgow on November 6, 2021.

Watch the Conference on YouTube at: National Conference on COP26 Charter of Actions

| | |
| --- | --- |
| | Youth, Science and Climate Action |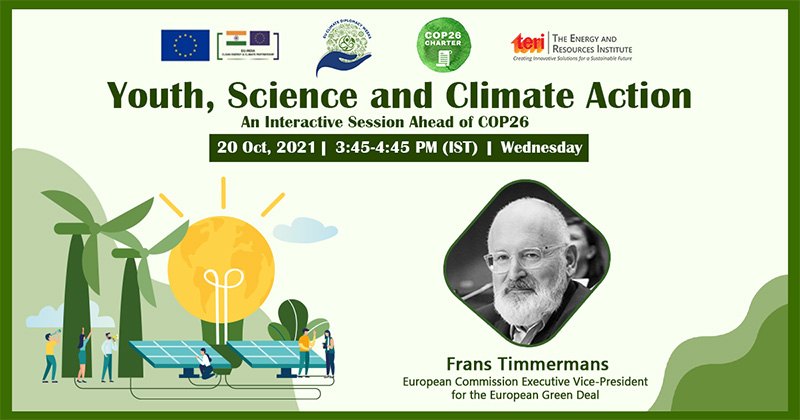 TERI, in collaboration with European Union delegation to India organised a special session on "Youth, Science and Climate Action" emphasising on the amplification of youth voices and the urgent need to raise climate action and ambition. In line with this, the session saw youth representatives ask questions to H.E Mr. Frans Timmermans, Executive Vice-President, European Union on climate finance, adaptation, gender responsive climate solutions, meaningful climate action, technological support for greener solutions and the race beyond Net Zero.

Watch the session on YouTube at: Youth, Science and Climate Action: An interactive session ahead of COP26

| | |
| --- | --- |
| | Decarbonization of Transport Sector in India: Present Status and Future Pathways |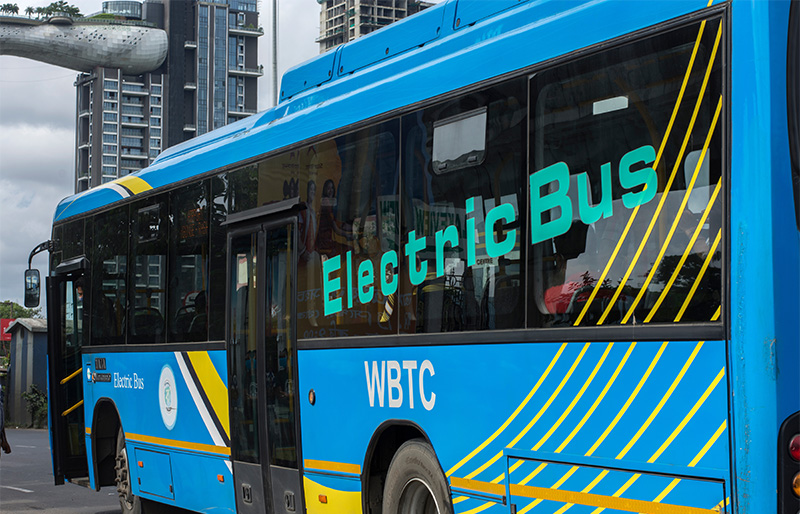 The transport sector is amongst the major emitters of CO2 globally. In India as well, 11% of the total emissions of the country could be attributed to the transport sector alone in the year 2016. With the sector projected to grow further and at a faster pace than most other sectors, developing a better understanding of the sector and its future pathways is crucial. Thus, the report works towards developing a better understanding of the present policies targeting emission reduction of India's transport sector by 2050 and identifying actions that could further aid in deepening the decarbonisation of the sector.

| | |
| --- | --- |
| | Decarbonizing Transportation in India: Policy Framework, Charging Infrastructure, and Impact of Electric Vehicles on the Grid by 2030 |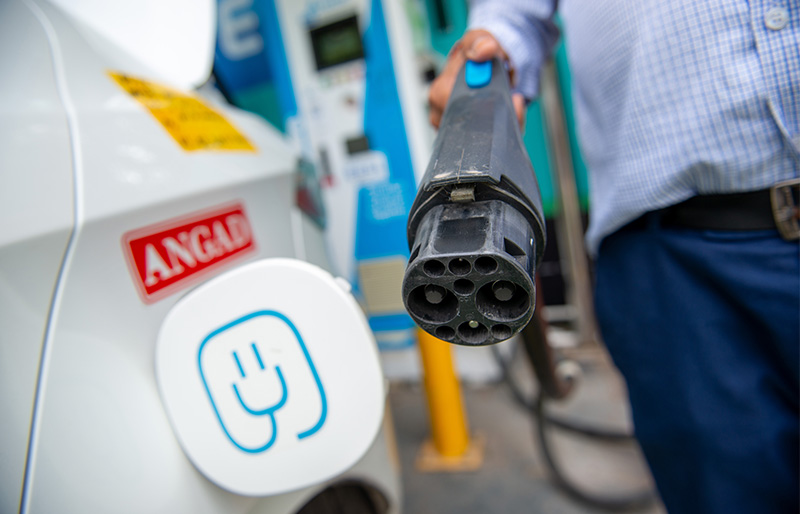 India has been working to achieve its Nationally Determined Contribution targets through facilitating a transition to electric vehicles by schemes such as Faster Adoption and Manufacturing of (Hybrid and) Electric Vehicles in India (FAME India). A smooth EV transition however, would require detailed understanding of the policy framework, charging infrastructure, and more. In this regard, the report provides a better understanding of key areas such as battery swapping, public charging, and policy interventions for a smooth transition to EV as the share of variable renewable energy in the grid increases by 2030.

| | |
| --- | --- |
| | Emerging Role of Blue Finance in the Asia-Pacific Region |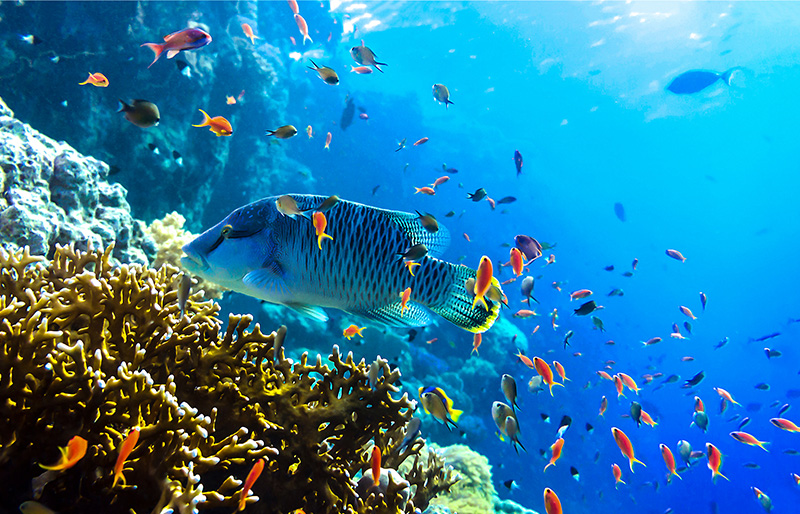 With the impacts of climate change threatening every aspect of the planet's health including the oceans, furthering sustainability in ocean economy is crucial. This policy brief critically examines pathways in which the funding gap for implementing SDG 14 targets can be bridged, using tools such as well-defined regulatory framework and collective partnership.

Copyright © 2021 TERI
TERI (The Energy and Resources Institute), Darbari Seth Block, IHC Complex, Lodhi Road,
New Delhi - 110 003, INDIA
Tel. (+91 11) 2468 2100, Fax (+91 11) 2468 2144 and 2468 2145,
E-mail mailbox@teri.res.in